NFT Art
Exclusive Artwork from HEROPLOT for NFT Collectors available through the Blockchain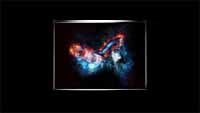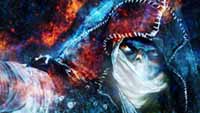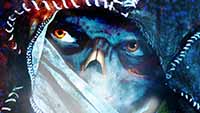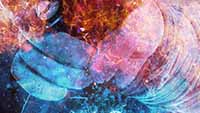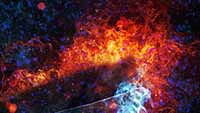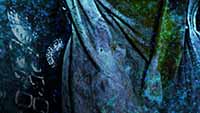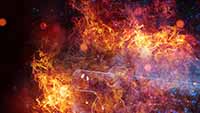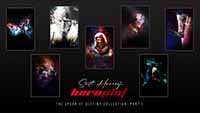 All that was Mine...
Inspired by the closing scene from the final chapter of HEROPLOT: The Spear of Destiny, and the quote: "His eyes found those between the ribbons of rags; those that pierced the shadows from beneath the hood... his bandages protecting the skin; shielding a face so badly burned, so dreadfully scarred as to be unrecognisable."
All that was Mine... are the haunting words spoken by a mysterious figure who emerges from the harsh Arctic landscape to exact his long held need for retribution. Yet amidst the flames of the blood-soaked ice, the victim may yet have a final surprise to offer the victor.
Exclusive Collector's Bonus Content
A complex multi-layered photo montage that combines numerous abstract images to create the base model before shadow and lighting was formed around the hood. The hand-drawn facial features offer semblance of a male face without skin, hair or other attributes. Multiple layered effects were then applied to numerous graphical elements to create and compose both the fire and ice opposites of the piece. Extensive lighting and colourisation was then created and applied to further underline the location and action of the scene.
| | |
| --- | --- |
| Orientation: | Portrait |
| Dimensions (pixels): | 7200px x 10800px |
| Dimensions (inches): | 24" x 36" |
| Dimensions (cm): | 60,96 cm x 91,44 cm |
| File Type: | .TIFF (lossless) |
| DPI: | 300 |