HEROPLOT MERCHANDISE
A Preview of Officially Licensed Merchandise
As The HeroPlot Multiverse continues to expand, the HEROPLOT brand will become accessible across a range of officially licensed merchandise, that launches in 2022.
EXCLUSIVE POSTER PRINTS
Beautiful Artwork available on paper and canvas
From book covers to concept artwork, a selection of limited edition poster prints will soon be available to order.
Whether your preference is for canvas, as a statement piece in your home, or a framed high-definition lustre print, each official HEROPLOT design will be available in a range of sizes, starting from 12" x 18" (30cm x 45cm) up to 24" x 36" (61cm x 91cm).
The HEROPLOT Poster Collection will feature 8 unique designs that will bring to life in vivid colour many of your favourite HEROPLOT characters, and is the perfect gift for any HEROPLOT fan or follower of the series.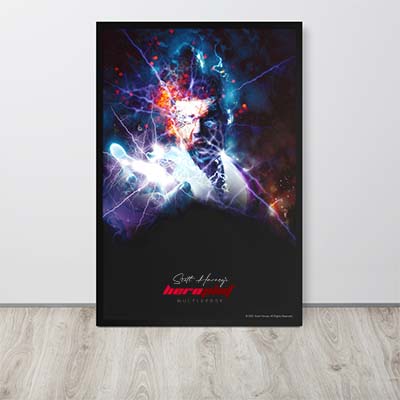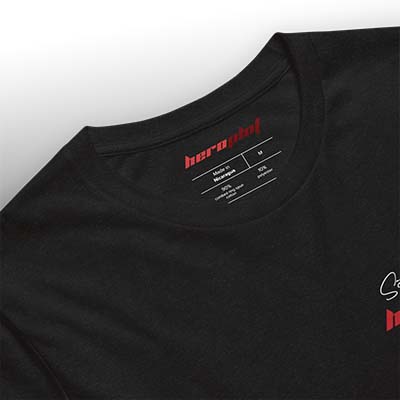 KIDS CLOTHING
Soft Organic Cotton for young skin
HEROPLOT is the epic science fiction saga from Scott Harvey that brings together heroes from every corner of the multiverse.
With HEROPLOT Kids Clothing, your child can wear their favourite characters with pride through a range of premium organic cotton t-shirts, hoodies, and caps.
But HEROPLOT is so much more than the collective stories of its own characters, it's a multiverse where everyone has the opportunity to become their own hero. With the HEROPLOT "H" emblem, and the "WeAreHNeroPlot" hashtag designs, your child can bring their imagination to life and become the hero they were destined to be inside The HeroPlot Multiverse.
STYLISH HEADGEAR
Classic Baseball Caps and Beanies
Whether active in sport or perfecting that bespoke look, stylish headwear is an absolute must for every fashion conscious individual.
HEROPLOT's range of beanies, include the Ribbed Beanie, which offers the classic beanie look, but with a twist of uniqueness in the ribbed fabric made entirely from 100% organic cotton. Perfect for the outdoor adventurer or any streetwear outfit.
The Cuffed Beanie is a snug, form-fitting beanie made from 100% turbo acrylic fabric that not only serves as the definitive choice of headwear in colder weather, but as a must-have fashion piece in any urban wardrobe.
Embroidered with the HEROPLOT "H" emblem, the HEROPLOT range of unisex beanies offer a unique fashion accessory for youths and adults alike.
For those preferring the Classic Baseball Cap, HEROPLOT again offers a new twist with the 3D-Puff embroidered HEROPLOT "H" emblem on the front and "HEROPLOT" logo stitched on the rear. This unique cap has a curved visor and adjustable strap with antique buckle to ensure comfort and style.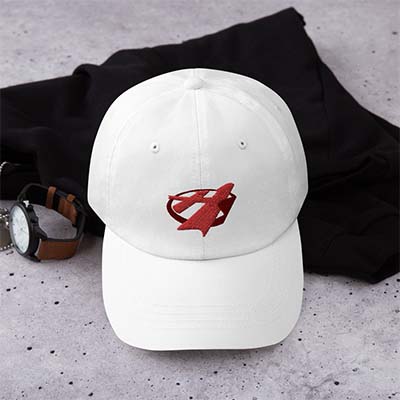 PREMIUM QUALITY MERCHANDISE FOR A PREMIUM BRAND
From Source Material to Manfacture
Every aspect of a brand effects its value and performance. At HEROPLOT, licensing our brand onto merchandise means making sure that those items offer the best products available in their segment to the market.

In clothing, for example, where fabric, stitching, embroidery, and vibrancy of colour in direct-to-garment printing is the difference between a premium product and one which fails to deliver on the expectations of the consumer, we work only with premium suppliers and brands to ensure that any item of clothing that bears the HEROPLOT mark meets the expectations that HEROPLOT fans have of us.

As the range of officially licensed HEROPLOT merchandise expands throughout 2022 and beyond, we hope that you will take as much pride in owning, wearing, and displaying our brand as we have in bringing it to you.