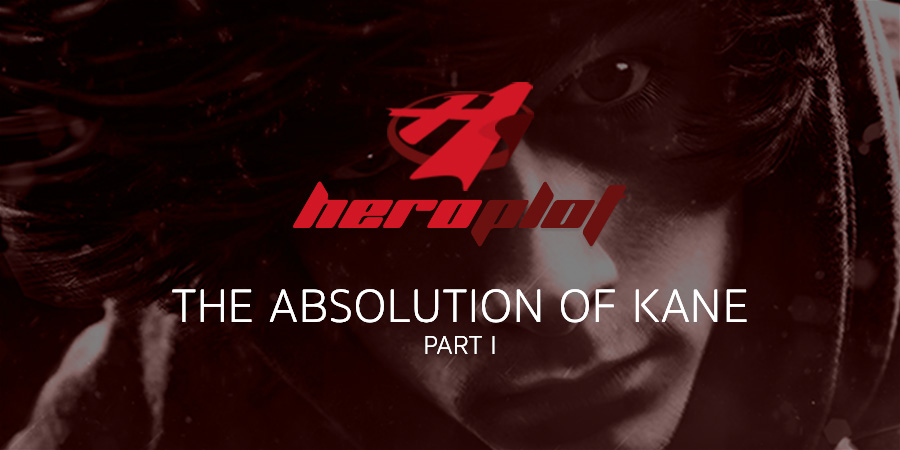 For Immediate Release: Oslo, Norway
November 25, 2021
Eight months after revealing the title of the first book in the young adult science fiction series, HEROPLOT. Today, author Scott Harvey is proud to announce that the second book in the series will be due for release in Spring, 2023.
HEROPLOT: The Absolution of Kane  is the eagerly anticipated follow-up to HEROPLOT: The Spear of Destiny.
Set after the rule of Supreme Leader Spear, The Absolution of Kane  follows a group of seemingly unrelated teenagers who find friendship having reluctantly moved to a once abandoned settlement outside of DomiNation Alpha2.
As the storm clouds gather over Woodville once again, the group bear witness to a terrifying secret and remain unconvinced by what they saw that fateful night. Still, without proof, they find themselves alone, where only courage, loyalty, and the bonds of brotherhood can guide them as they seek to uncover the truth. Time, however, is running out as the stakes become unbearably high, but a confession may be all that is needed to offer hope as their worst fears are confirmed.
FROM THE AUTHOR
"I'm so excited to announce the second book in the HEROPLOT series,"  says author Scott Harvey. "Not only because it will pick up on many of the threads that were left open in The Spear of Destiny, but because The Absolution of Kane is the origins story of the first superhero in The HEROPLOT Multiverse. It's now where things really start to take-off!"

When asked if he was willing to offers fans of HEROPLOT more insight before the release, Harvey had only this to say.

"I really don't want to give too much away, and even the meaning behind the title is not what people might assume it is once they read the first chapter. But if I'm forced to have to give something, then readers of the first book might recall a message that Spear gave with respect to something called 'Woodville.' It gives a reference to the timeline of the events that take place in the sequel."
HEROPLOT: The Absolution of Kane  is available for pre-order now exclusively on Amazon.
The Absolution of Kane first edition print will be released for both the Kindle e-book reader (ISBN: 978-82-692585-6-1) and paperback (ISBN: 978-82-692585-4-7) in early March 2023 on Amazon and at all leading bookstores.
WHAT READERS ARE SAYING ABOUT HEROPLOT
"There's a reason why this is a Number One Hot New Release on Amazon.... The book is amazing!" - OM. Eggesvik

"It's brilliant... I just want to keep reading it, can't put it down." — S. Smallman

"Harvey's writing is captivating, and his universe is rich." — I. Frolich

"Unlike anything I've read before." - DJ. Larsen

"Dark and brilliant." - J. Farstad

"Harvey is heading for stardom." — J. Glover
ABOUT THE AUTHOR
A modern visionary, Scott Harvey is an international award-winning designer, who has spent over twenty years working with start-ups, globally established brands, and Fortune 500 companies. It is fair to say that Scott has always been a creative perfectionist, and that his determination is probably the main reason behind his long and varied creative career. While his mind has always been on helping clients and creating new solutions to often age-old problems; his background and love of all things film perhaps best explains his journey into storytelling, and affinity for character development, dialogue, as well as the occasional twist. In 2017, Scott took the decision to finally focus on creating a vision that he himself wanted to share, and after plotting an entire array of characters and worlds, released the first instalment from his epic HEROPLOT series, The Spear of Destiny, into the literary world in August 2021.
ABOUT HEROPLOT
HEROPLOT is a creative, family-oriented, entertainment company, founded by Scott Harvey.
Located in Norway, HEROPLOT is focused upon the creation of exciting and engaging characters who combine to comprise The HEROPLOT Multiverse, where the diversity of characters and storytelling provide allure and appeal to fans and followers from all age groups, genders, and types.
With interaction, engagement and compelling narratives, HEROPLOT aims to fuel the minds of fans around the globe with access to heroic and opposing villainous characters through a range of books, mobile apps and games.
For more information about HEROPLOT and The HEROPLOT Multiverse, please contact:
HEROPLOT Media Relations
Email: media@heroplot.com