LIMITED EDITION PRINTS
Hand-Signed Original Prints From The Creator Of HEROPLOT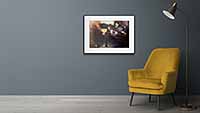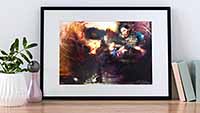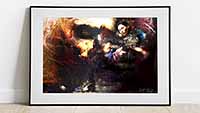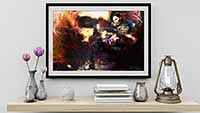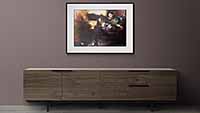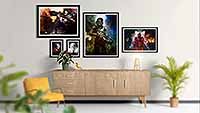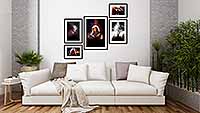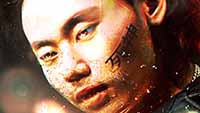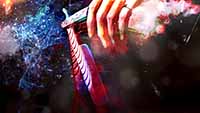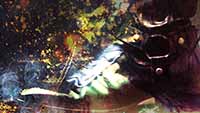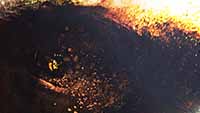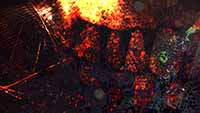 Lee "The Lyncher" Ling
Following the death of Supreme Leader Spear, many challengers rose to claim the Districts of DomiNation. One such leader was the notorious Lee Ling who had taken control of DomiNation Beta1 and Beta3.
Known as "The Lyncher," Ling was a man who took what he wanted and executed anyone who dared to say otherwise.
"He was infamous for carrying a switchblade. It was a gold and diamond encrusted knife that he would use to wildly stab his victims. Over and over in his unbridled frenzy, he would slice and wound, until their bleeding became profuse; until they fell, incapacitated, and ceased to struggle any further. After the initial shock of their injuries, having regained consciousness, his victims would find themselves tied to a chair. Life would not have long left, and Ling would sit aside them, enjoying their suffering as he awaited their final breath. It was said that he absorbed the souls of all those that he killed, which is why he stared into their eyes to take them from their bodies once they dimmed. That the spirits of his enemies could never reach heaven or ever find hell, because he kept them for himself. Locked inside to make him immortal."
Options
An initial complex montage was create to provide a base for Ling in the chair. Replaced by hand-drawn artwork, additional layers such as jewellery, the switchblade and gang motifs were then added to the base character. Multiple composites were then created to visualise the victim's haunting face before being added and stylisation applied. Numerous layered effects were designed to create the aura and metaphysical energies before final colourisation was adjusted for the image and eyes of the character.
| | |
| --- | --- |
| Orientation: | Portrait |
| Available Sizes: | 24" x 36" (60.96 cm x 91.44 cm) |
| | 18" x 24" (45.72 cm x 60.96 cm) |
| | 12" x 18" (30.48 cm x 45.72 cm) |
| Printing Technique: | Giclée |
| Paper: | Canson Infinity Rag Photographique |
| Weight: | 310 gsm |
| Shine: | Matt |