LIMITED EDITION PRINTS
Hand-Signed Original Prints From The Creator Of HEROPLOT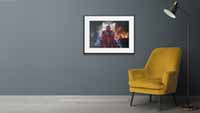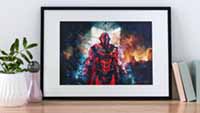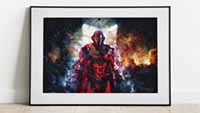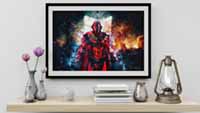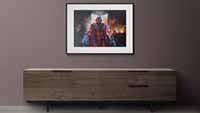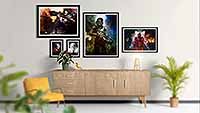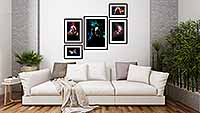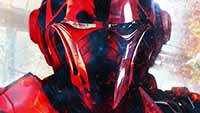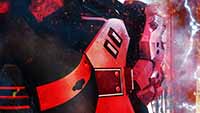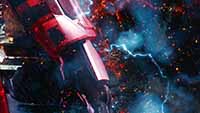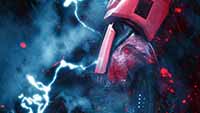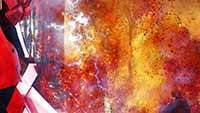 The Lord Sentinel
Following an attack on The Great DomiGen Tower at the end of Chapter Sixteen, the personal bodyguards of Supreme Leader Spear are the first to react.
The Sentinels of Spear are grouped into two: Sentries and Setorians, and leading them in command, is The Lord Sentinel himself.
Tasked with a single directive, the duty of the Sentinels was explicitly clear; a duty they now appear to have failed. As The Lord Sentinel attempts to navigate through the burning wreckage of the upper penthouse, he locates a body, only to discover the faintest pulse. With no alternative to certain death if he should clear a path for extraction, The Lord Sentinel must consider his sacrifice, and yet, wherever there's a pulse there must surely be hope; a chance for redemption, to redeem reputation. He paused for a moment. His decision was made...
Options
3D modelling and extensive hand-drawn artwork combine to create the preferred stance and stylisation of the base character. Additional multi-layered composites were combined to create the DomiGen Tower scene before multiple layered effects were applied to the image. Initial effects focused upon the creation of debris and fire before additional layers were created and added to create smoke, dust and electrical charges around the exo-suit armour. Final colourisation was adjusted to highlight the flames of the fire and reflective shading of the helmet and suit.
| | |
| --- | --- |
| Orientation: | Portrait |
| Available Sizes: | 24" x 36" (60.96 cm x 91.44 cm) |
| | 18" x 24" (45.72 cm x 60.96 cm) |
| | 12" x 18" (30.48 cm x 45.72 cm) |
| Printing Technique: | Giclée |
| Paper: | Canson Infinity Rag Photographique |
| Weight: | 310 gsm |
| Shine: | Matt |