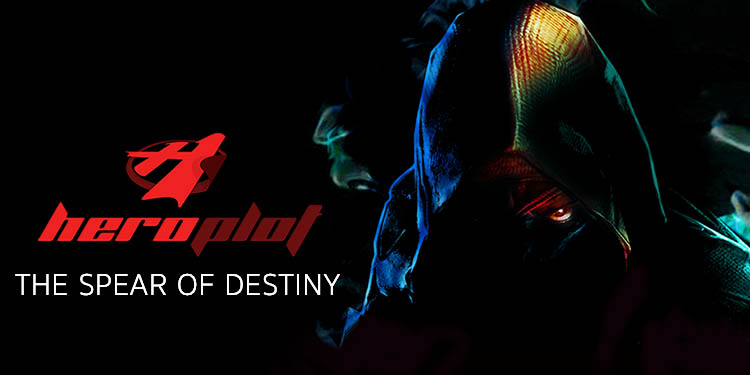 THE SAGA BEGINS
In Every Battle, One Will Rise. In Every Victory, One Will Fall
The first book in the exciting new science fiction saga from debut author Scott Harvey, launches the long-awaited HEROPLOT series with this epic modern-day dystopian thriller.
The Spear of Destiny follows the rise of a young ambitious student who succumbs to the temptations of promise. Rewards, however, are not without their price, and as the role that he is asked to play becomes increasingly clear, the willing apprentice finds himself dragged ever deeper into a dark underworld where only one can prevail. Friend against foe, apprentice against master, whoever succeeds will hold power the like of which has never been seen before.
Fortune will favour whoever is willing to force the hand of fate, but how long can hatred be held before vengeance can offer freedom? The world will soon discover and find no mercy as it gives rise to the dawn of DomiNation.
In the darkness, hope remains. From the secret societies and hidden networks once formed in the shadows, those aggrieved may still forge an invaluable alliance. For now, at least, the future resides in mortal hands, but a war is coming. A war in search of heroes, where loyalty may yet prove to be the greatest strength of all.
Released on June 30th, 2021, for Amazon Kindle and the free Kindle Reader for tablets and mobile devices, HEROPLOT: The Spear of Destiny will be released shortly in both paperback and hardback editions.
"I'm so grateful to everyone who has supported me through this journey which now finally allows me to bring you the first instalment of HeroPlot.

It means so very much to me to be able to share with you the characters and stories that have filled my imagination for so many years, and I hope that with time, my books will also fuel yours." Scott Harvey, Creator of HEROPLOT
Available for a limited time exclusively on Amazon, HEROPLOT: The Spear of Destiny will be available shortly at leading bookstores, including Barnes & Noble, Waterstones, Walmart, Target, Adlibris and other well-known book retailers and wholesalers.
A limited number of first edition signed copies will be made available directly from the HeroPlot website at: https://www.heroplot.com/books/the-spear-of-destiny/signed/ with more details to follow.