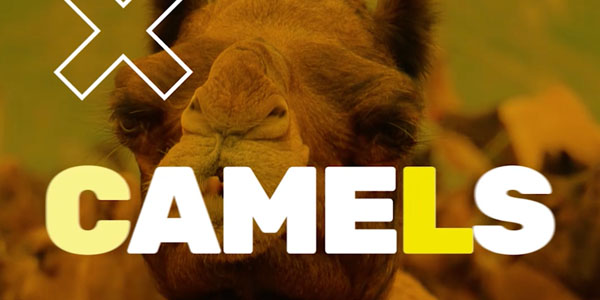 ARE YOU FOLLOWING THE HEROPLOT CHALLENGE?
See just how far Scott is willling to go to promote The Spear of Destiny
As HEROPLOT: The Spear of Destiny launches in bookstores across the world, Scott Harvey was asked just how far he was willing to go to sell his debut novel? The answer can be found in an innovative and engaging video series called The #HeroPlotChallenge.
Released on October 19, 2021, The HeroPlot Challenge is a video series released on YouTube and TikTok that tries shamelessly to promote author Scott Harvey and the first instalment of his dystopian masterpiece, The Spear of Destiny. After facing ludicrous promotion claims, Scott fires back at the narrator only to be met with the question, "What would you really do to sell the book?"
Each video sees Scott needing to overcome ever greater challenges in order to prove that he will do anything, even if anything involves risking life and limb to gain a following online and become known through various hashtags such as #booktok and #bookstagram.


Not Exactly A Typical Traditional Author
While authors have often sought prestigious reviews as a means of promotion, Harvey believes that the modern Young Adult audience finds inspiration elsewhere.


"The whole thing started after I was asked about sales once the book launched at Barnes & Noble. As a new author, I think the main challenge revolves around two key areas: distribution and marketing.

Many independent authors opt for a complete Amazon based delivery, and I can certainly understand how the ease of distribution through one channel can be appealing, or at least allow an author the ability to focus more on writing and less on the publishing side of the industry. A digital distribution strategy requires only real marketing efforts through digital means, and these are more often than not met through advertising upon channels such as Facebook, Twitter, etc.

Personally, I believe that the need to expand distribution through brick-and-mortar stores is also of extreme importance, and the virtual should not necessarily exclude the physical.

However, such ambition does of course place greater demand upon the author, and leads to the need for marketing towards retail outlets, independent bookstores, and retail chains. Perhaps more importantly, it creates the need to drive traffic into these outlets, and this I feel is why the greatest challenge lies. Not necessarily in pricing and logistics, but in creating an awareness of a book and an interest in it." Scott Harvey, Creator of HEROPLOT
The HeroPlot Challenge campaign will continue over a four-week period with a new video challenge released every Tuesday and Thursday as Scott aims to prove that he is not only capable of writing but of increasing the already growing fanbase to his work.
You can subscribe to The HeroPlot Channel on YouTube, or follow HeroPlot on Instagram, and TikTok through the hashtags #weareheroplot and #heroplotchallenge.
Part I of the #HeroPlotChallenge is now available online and can be shared with family and friends.