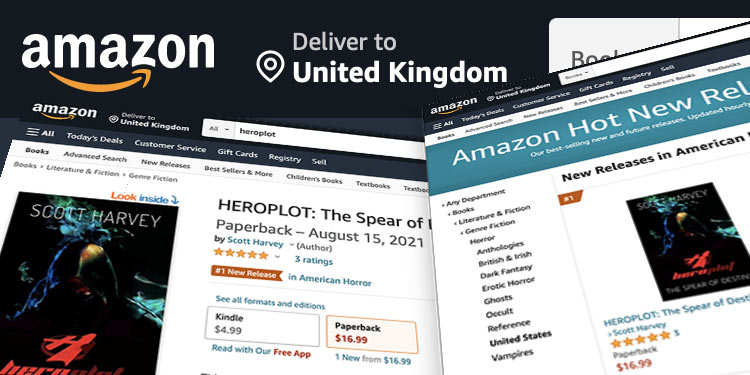 A FLYING START
HEROPLOT: The Spear of Destiny delivers with a Number 1 New Release
International award-winning designer Scott Harvey, debuts into the literary world of fiction with a #1 New Release on Amazon.
The first instalment in the HEROPLOT series, HEROPLOT: The Spear of Destiny, launched in paperback on August 15th, 2021, and went straight to #1 in Amazon's Hot New Releases.
A modern visionary, Harvey brings characters to life and sculpts believability through strong character development and his first book of the series sets the basis for his long-awaited, epic modern-day dystopian world that is set to lead us into The HEROPLOT Multiverse. HEROPLOT: The Spear of Destiny, is a page-turning masterful piece of original fiction that begs to be read as we follow the life of a young ambitious student who succumbs to the temptations of promise.


What Readers Have Been Saying
"This beginning of a new series had me hooked…. Harvey's writing is captivating and his universe is rich."Ivar. F
"It's brilliant... I just want to keep reading it, can't put it down."Sally Smallman
"The book is amazing."OM Eggesvik
"Harvey has set up the ending to take the story into a thousand different directions."Mikki Reader
HEROPLOT: The Spear of Destiny is currently available in paperback (paperback ISBN: 978-8269258509), as well as the Amazon Kindle and electronic E-book download (eBook ISBN: 978-8269258523) option.